Managing multiple Twitter accounts can be challenging, especially when it comes to keeping track of all your bookmarks. Luckily, dewey. makes it easy to manage multiple accounts in one place. With the ability to add and sync multiple Twitter accounts, you can seamlessly switch between your accounts and manage your bookmarks all in one place. In this guide, we'll walk you through the steps for using multiple Twitter accounts in dewey., so you can stay organized and on top of your Twitter activity.
After signing up to dewey. - your Twitter handle is connected to your dewey. account, you will notice the connected Twitter account in the bottom left corner with your Twitter screen name visible.
In order to add another account, we will go to "My Account" section and select "Link Account" button.

Once clicked, you will go through an autorization flow for the additional account you want to link. The authorization flow is similar to the flow you did when signing up or just logging in to dewey.
After login is completed, you will see a message saying that the account is linked and you can close the popup and refresh the window.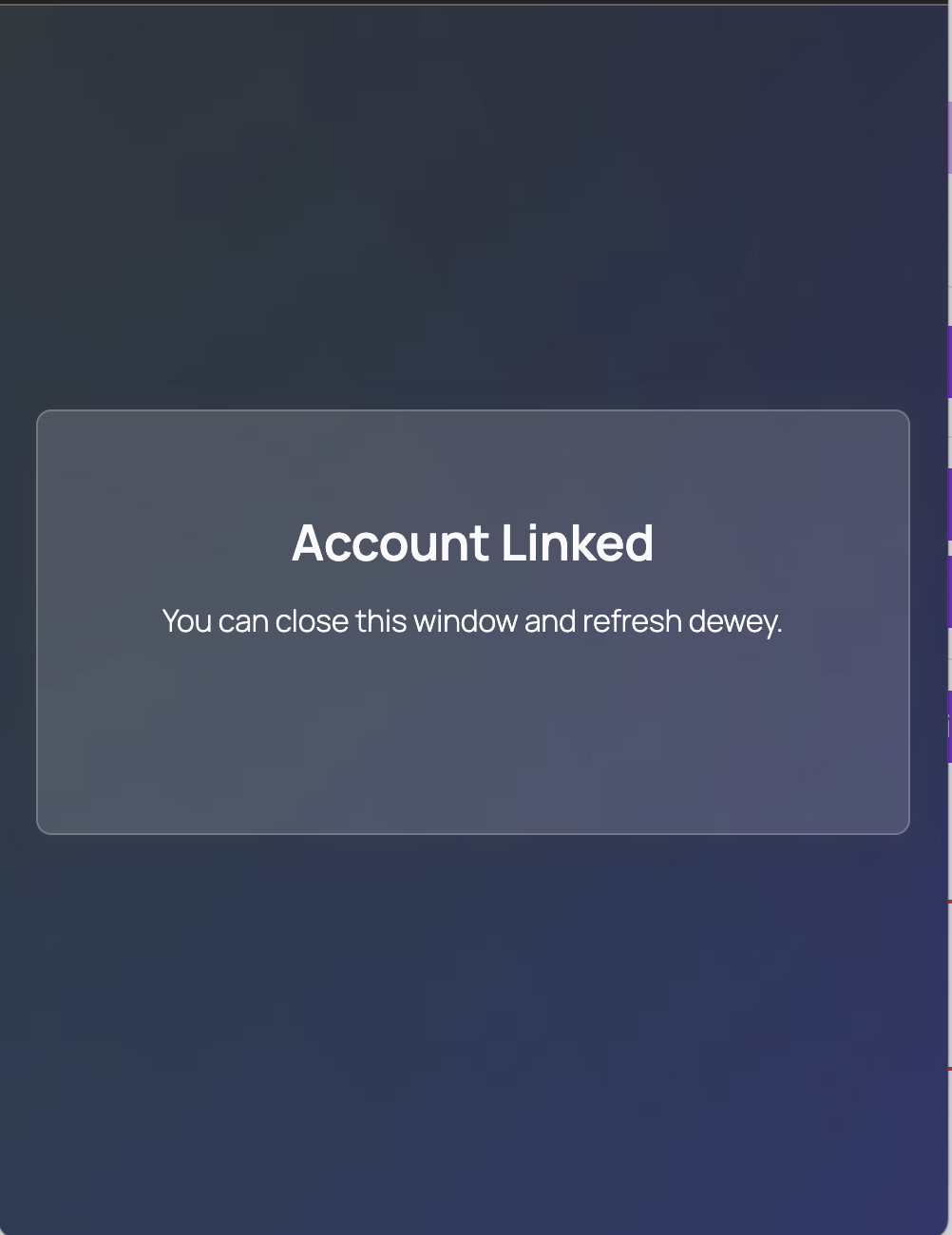 Account is now linked and all of your bookmarks are shown in the same dewey. user. You will quickly notice a few very visible changes in the UI. Under each tweet you will see an indication what account it belongs to.

Also in the bottom left corner you will see an indication that there is another account connected, in the example below +1. If you have more than one linked account (yes, it's possible and unlimited!) you will see the number of connected accounts, +2, +3, etc.

Another great feature is the ability to filter your view to specific account or accounts, click the + icon and you will see a filter menu appear, where you can choose what accounts you are interested in viewing (including the main account).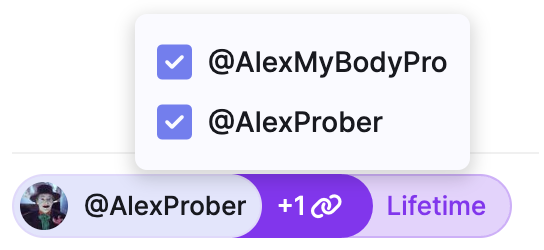 That's it - you have now multiple accounts connected to one dewey. user. You can connect as many Twitter accounts as you want to handle under one dewey. user.
Linked Account Expiration
As every login expires, linked account login expires as well and needs to be renewed. Once the linked account login expired, you will see on the left bottom corner a clear red indication that the login for one or few of your linked accounts expired. Note that while you don't renew your linked account login, new Twitter bookmarks booked under that account will not be synced, however, any existing data from that account or accounts will still be visible in dewey.

So how do I renew the expired login? Easy! Click the + icon once again, the filter popup will display and you will be able to see which account or accounts have expired logins. Click the "Link Account" option and you will go through the same login process you had previously done. Easy!

---